Features of our 3D lamp
Lamp 3D design for a stunning display with high realism
Delivered with a remote control to change the color according to your tastes of the day
Comes with a wooden stand if you want to install it on a support
Lighting power 1W, voltage 90-260V, power supply 0-5W
Battery capacity: 1 x 240 mAh (lithium battery)
Works either by USB cable or with the built-in rechargeable battery (between 6h and 12h, for a charging time of around 3h)
4 sizes available : 8 cm, 15 cm, 20 cm, 22 cm (3.14 inch, 5.90 inch, 7.87 inch, 8.66 inch)
You can change colors with the remote control: 16 colors in the same lamp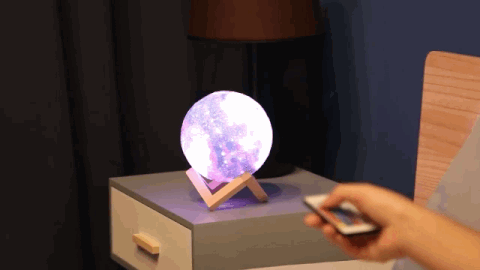 "MyGalaxyLamp"
🎁 A ideal gift for kids & adults alike.
🌌 3D effect for an amazing result.
💌 Give it to your child, or make a gift to yourself in order to customize your interior in a unique way.
🔤 Full customization : 1 lamp, 16 colors!
🌏 This lamp has been made from the latest 3D printing technologies in order to get the best representation texture of a planet in the galaxy!
🎨 One color, one mood : you can use the remote control supplied or by tapping the lamp !
🌌 CE, FCC, RoHS standards
🌌 Examples of use : decoration, night light for a child's room, accent lamp, bedside lamp, etc.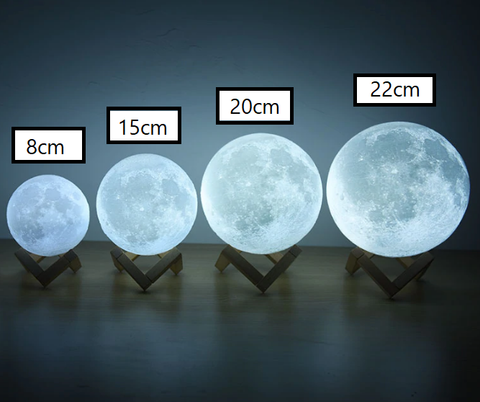 16 colors in the same lamp, selectable with the supplied remote control
Pink, blue, yellow, orange, etc. : make your choice !
Delivered with a wooden holder.
You can also use it without holder, depending of your style.
You can put it down without holder.
Choose the color you like with the included remote control.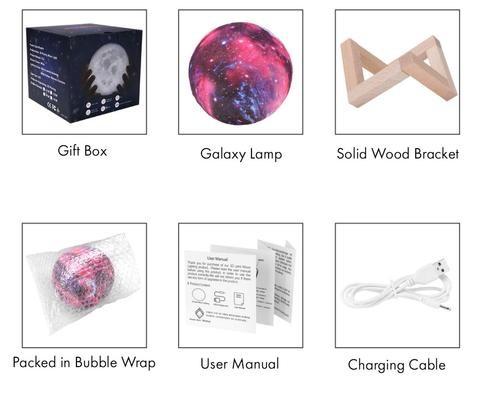 Remarks
🌎 You can offer it to a child to decorate their room
🌎 It can also decorate your desk or sit on your bedside table
🌎 It can also be used as a night light, ideally for small children's rooms
🌎 Personalize your environment with this unique lamp!